About us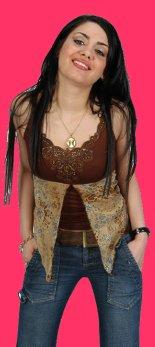 Ikmal Tekstile has been providing its services on ladies, men and kids clothes with its specialist staff since 1994.

Ikmal Tekstile; has focused its operations on Ladies' Blouses, Bodies, T-Shirts, Skirts, men's T-Shirts, Kids' Blouses, Bodies and T-shirts. Ikmal Tekstile supplies to you, our valued customers, a vast and quality range od products.

We are giving faultless to our customers keeping up with the up-to-date fashion maintaining our main priciples.

We are not only following today's fashion by our collections which are renewed every season, but we are also designing future fashion desgin from today.
Alle inhoud copyright W3masters 2006, powered by Opensourcecms.eu